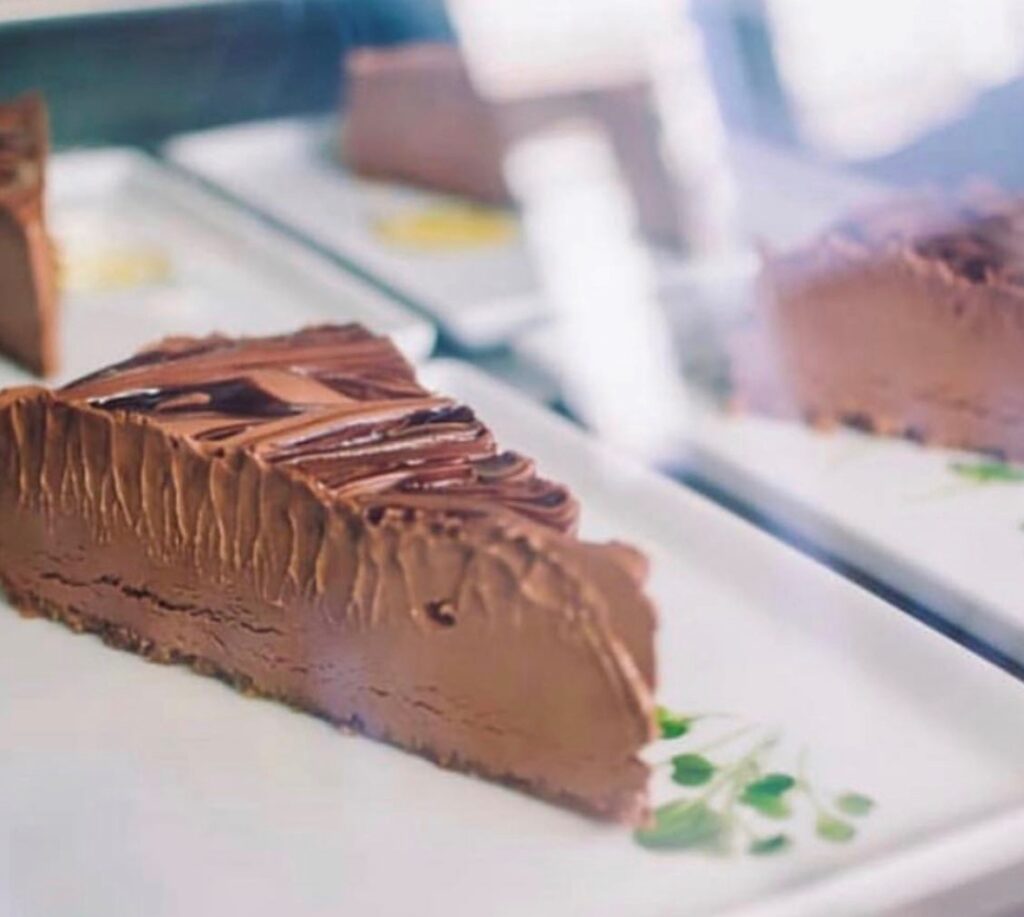 It feels good to be noticed.
There was a time when Chicago had only a handful of vegan restaurants. When we re-opened Alice & Friends in early 2016, we were surprised to have both local visitors and those that would drive over an hour (sometimes across the state from Indiana or Wisconsin) to dine in.
Over the years, we got to know many of you well enough to remember your favorite menu items. We thought these experiences would change as vegan options expanded in Chicago.
Boy, were we wrong!
After 7 years, we still regularly serve visitors from anywhere in the city, suburbs, and out of state. We know this is not coincidence but rather the power of your many recommendations.
This "word of mouth" effect has reached writers from places farther than we could ever imagine.
Where Has Alice & Friends Been Featured?
Alice and Friends has been featured in websites like The Chicago Tribune, The Infatuation, Eater Chicago, Veggies Abroad, and American Eats.
Looking back, we have so many great memories that we can't help but wonder how many of you, writers, we have met and served at the restaurant. And as a token of appreciation for including us in your articles, we want to put these out there once again in the universe.
Thank you for making us the "coolest kid" on the block!
Alice & Friends featured pieces in 2023
Chicago's Iconic Vegan Restaurants | Chicago Eater, By Marla Rose
10 Best Vegan Restaurants in Illinois | Best Things Illinois, By Alli Hill
The Best Places To Eat Vegan Food In Chicago | The Infatuation, By Adrian Kane
9 Women-Owned Vegan Restaurants to Support in Chicago | Vegout Magazine By Anja Grommons
Best Vegan Restaurants In Chicago In 2023 | Truly Experiences By Chermaine Chee
Where to Get Vegan Food in Chicago | Restaurant Clicks By Erin Elizabeth
THE ULTIMATE CHICAGO VEGAN GUIDE: THE BEST FOOD, SHOPS, + MORE | Veggies Abroad, By Rebecca Gade 
7 Must-Try Korean Restaurants in Chicago [2023] | Travel Regrets, By Art of Travel
2022
9 Can't-Miss Vegetarian and Vegan Restaurants in Chicago | Brightly, By Mia McCallum
Vegan and vegetarian restaurants in Chicago for a meat-free meal |Choose Chicago
14 Vegan Restaurants in Chicago That'll Be The Highlight of Your Trip | Wild Hearted, By Ashley Hubbard
9 of the Best Vegan Restaurants in Chicago | American Eats, By Joey Weiss
The 10 Best Vegan Restaurants In Chicago For A Diverse And Delicious Veganuary | Secret Chicago, By Elliot McGowan
19 Awesome Vegan Restaurants Chicago Has to Offer | Veggie Visa, By Randy Delano
Best Vegan Restaurants in Chicago 2023 | Uniacco
Best Vegetarian Restaurants in Chicago | Bounce
10 Best Restaurants in Edgewater Chicago |Becovic
2021
The 14 Best Chicago Restaurants for Vegans and Vegetarians | Thrillist , By Elanor Bock, and Amanda Topper
EXPECT A PLANT-BASED MENU AT ALICE AND FRIENDS VEGAN KITCHEN |The Sinclair Gold Coast
2020
Very Veggie Partners: Veganizing Food Fan Favorites With Alice and Friends' Vegan Kitchen |Very Veggie Movement, by Melody Cao
Alice & Friends' Vegan Kitchen: Serving Food that makes you feel at Home |Rogers Edge Reporter
13 Vegan Restaurants in Chicago, IL You NEED to Visit |Voyaging Herbivore, By Alysa
2019
Interview with Mun Wong, owner of Alice & Friends Vegan Kitchen |Veggie Fest Chicago
10 BEST Vegan Restaurants in Chicago | Courtney the Explorer, Courtney Vondran
10 BEST VEGAN RESTAURANTS IN CHICAGO | Circa Wanderlust, by Nia Hames
THE 7 BEST VEGAN RESTAURANTS IN CHICAGO | Big Seven Travel, By Elizabeth Thorn
THE VEGAN GUIDE TO CHICAGO | Green and Growing Blog
In Edgewater, Tacos, Thai, Vegan, and everything in Between |Press Reader – Chicago Sun Times, By Ji Suk Yi
2018
Sustainable City Guide: 9 Places To Stay, Eat, And Shop In Chicago, Illinois | The Good Trade, Kayti Christian
Andersonville for the Vegetable-Forward Thinker | Aligned Modern Health
The Five Best Vegetarian Restaurants in Chicago | Money Inc, By Garrett Parker
2017
Chocolate mousse pie is rich and creamy at Alice and Friends' Vegan Kitchen | The Chicago Tribune
Meet Mun Wong of Alice & Friends' Vegan Kitchen in Edgewater | Voyage Chicago
THE VEGAN AIRLINE PILOT RESOURCE | Veggie Pilot