At Alice and Friends, 2022 was a year where we received a colossal amount of support and helpful feedback from customers and friends.
Many of you complimented our team's service both in person and with the many reviews in Google, Yelp, and HappyCow.
"Absolutely phenomenal. The food, the service, the atmosphere, everything. This is one of the first fully vegan restaurants I've visited and it blew me away."_ Katherine Forsman
We are also thankful for the more than 2,000 new friends that started following us on Instagram and Facebook. We enjoyed getting to know you and for you to get to know the people that are doing the work behind the scenes. 
Ready to know which menu items were most-loved in 2022?
We've run the numbers and the results are in. These are the top best selling items of 2022, according to our most trusted source- our customers.
Best Selling Appetizer – Vegan Crab Rangoon
Our vegan Crab Rangoon won the spotlight in 2022, with 36,366 pieces sold!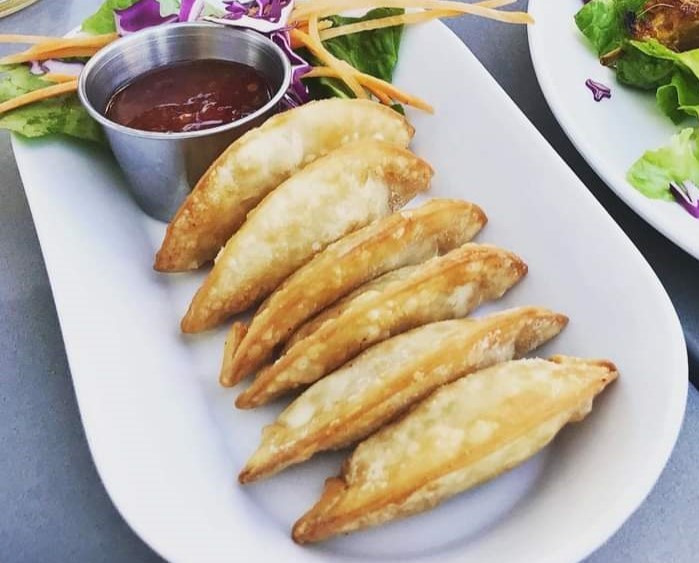 This menu item is created with a combination of soy cream cheese, vegan crab meat, scallions, onions and wrapped in a wheat shell. Each order comes with six pieces and is nut-free and sesame-free.
"I have dined in and had carry out. Everything has been incredible. I am thrilled to finally have crab Rangoon after entering my 7th year of being vegan." _ Elizabeth J.

Google reviews
Best Selling Entrée – Kung Pao Ding, 5,520 orders
Our Kung Pao Ding comes with a choice of fried tofu, king oyster mushroom, or non-GMO soybean protein in our house-made Kung Pao sauce. The protein is sautéed with red pepper, green pepper, ginger, scallion, garlic, broccoli, peanuts, and hot chili and served with a side of brown rice.
"Their kung pao ding with Oyster mushrooms is one of the best things I've eaten in a while! Their desserts are decadent as well."_ Olivia B
Best Selling Dessert – Peanut Butter Chocolate Mousse Bar, 1,801 slices
If you're looking for a gluten-free dessert, you're in luck. Our Chocolate Peanut Butter Mousse is always on our menu. Unless we ran out for the day, of course!
A soft dessert with decadent chocolate and peanut butter flavors is a customer favorite.
"The true show stopper was the chocolate peanut butter mousse. Not only was it gluten free and vegan but it was truly delicious."_ Katelyn J
Best Selling Drink – Thai Iced Tea, 2,161 orders
Nothing like the smoky, slinky, and sweet taste of Thai tea. We serve it cold all year round with your choice of soy milk, oat milk, or almond milk.
"Thai Iced Tea with soy milk was silky and sweet. Our family shared three different dishes family style and they were all excellent." _ Monica H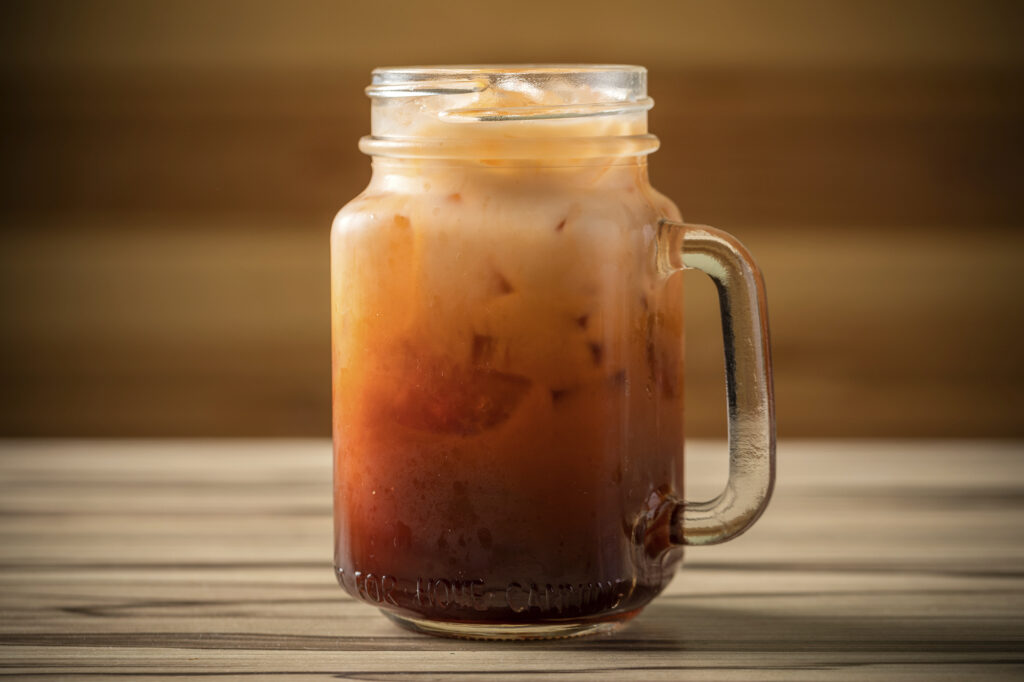 Want to try our best selling menu items? We have made all of these available to order through our website and third party apps for a limited time.
In 2023, our wish is for another year of building human connections through support, engagement, and good food!