At Alice and Friends, our lifestyle flows out of sincere respect for all living things and a desire to make as little impact as possible on our ecosystem. This is why we're committed to reduce waste and take action to make Earth-positive choices as often as we can.
Join us in making earth-positive choices by supporting the following initiatives.
Participate in Events that Support the Earth
We have multiple events every year to inspire you (and us) to take action. For example, this past Earth Day 2022, we donated all the proceeds from sales of our limited-time special Soy Floss Bun to The Environmental Defense Fund.
The Environmental Defense Fund is a non-for-profit organization led by a group of "scientists, economists, attorneys and policy experts from 28 countries,"
Generally, The EDF matches donations and it's exciting to see how much we can contribute thanks to your support.
When we participate in these events, we fight climate change and protect our planet together.
Bring Reusable Containers to Box Leftovers After Dining-In
Alice and Friends uses eco-friendly to-go packing. However, we appreciate and give a 15 cent credit when you bring your own containers to pack leftover food after dining-in. Your favorite glass container is not only more likely to keep food fresh for re-heating but reduces waste by using less packaging.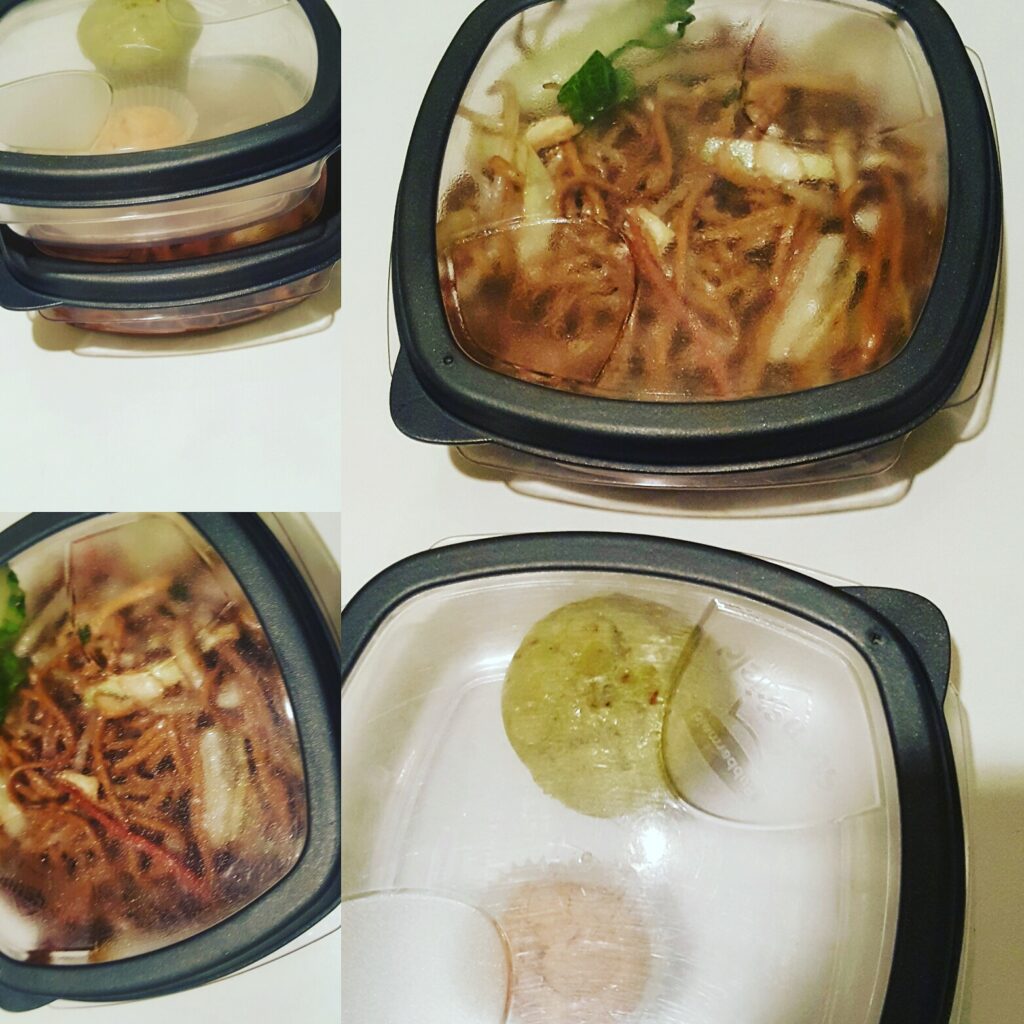 Less packaging and less food waste save valuable resources.
"Food that goes uneaten wastes not only the food itself but all of the resources that went into producing that food and getting it to market"

– The Zero-Waste Chef
Every week, two to three 32-gallon lined totes are picked up from Alice & Friends' by Collective Resource Compost for processing. It takes some work (and additional costs) to support composting but it's a great way to reduce food waste and the production of methane gas.
Reuse Your Chili Oil Jar
We sell our Spicy Chili Oil condiment in a 10oz Jar in our website's Vegan Market. The product comes in a glass jar that's recyclable. We choose glass because it's made largely of sand and other natural ingredients, and it doesn't compromise marine life.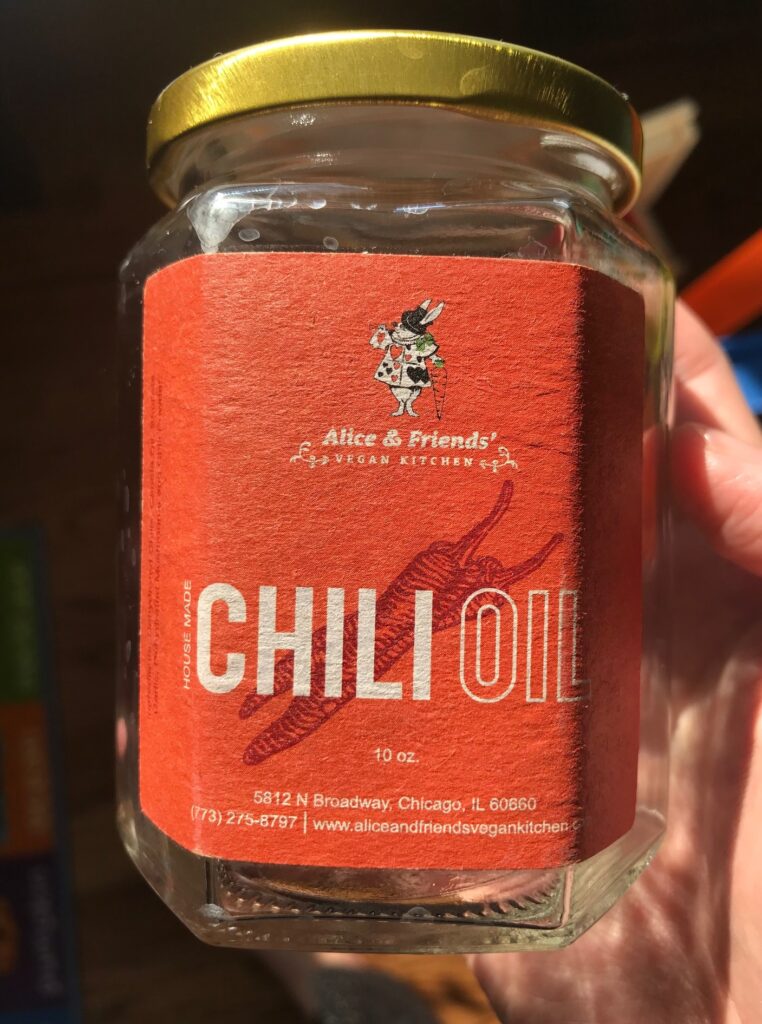 For those who are now enjoying this condiment at home, we offer a $1 dollar credit when you bring your cleaned Chili Oil Jar for refill.

You can purchase this condiment through the website for pick up or next time you visit us at the restaurant. Once the jar is empty, clean it thoroughly and head out to Alice and Friends' to refill it and receive your credit.
Choose Digital Gift Cards
Physical cards increase carbon footprint from plastic waste. E-Gift Cards are eco-friendly because they are digital items and produce zero carbon footprint.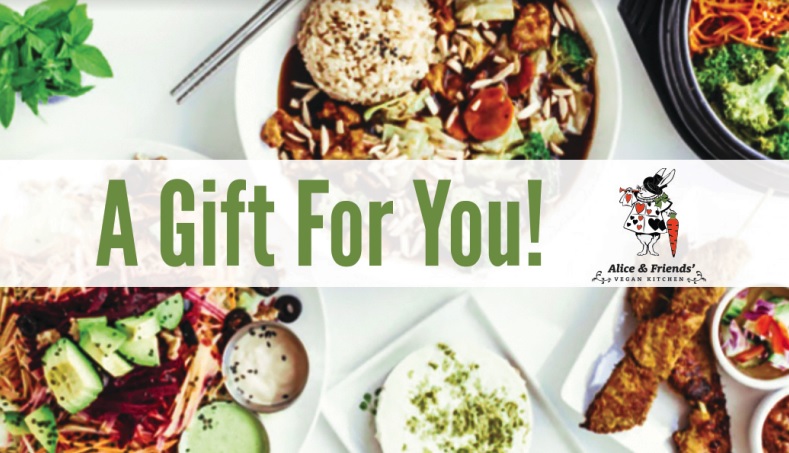 Give the gift of vegan food to your family or favorite foodie with an e-gift card from Alice and Friends. E-gift cards are available for purchase with values from $25 -$100 on our website.
Support Chicago's Single-Use Utensils Ordinance
Since January 18, 2022, Chicago restaurants are required to not include single use utensils with takeout orders unless customers ask.
Even though all of the disposable utensils we use are compostable, it's important to support this ordinance to reduce waste.

When you use your own reusable utensils and only take the straws and utensils you need, you help reduce waste.

Protecting the planet and its valuable resources is something we not only believe but enjoy doing. Just like going vegan is a gradual process, there's much more we want to do to improve our restaurant practices. Thank you for choosing to take action with us and supporting our earth-positive initiatives.