Our diverse team, work-life balance, and respect for all living things is what set us apart. Read along our Life at Alice & Friends' where our team members share what it's like to work with us.
Millie M. is the Front House assistant manager at Alice & Friends' Vegan Kitchen. When she's not at work, you find her spending time with family or at the Loyola University Chicago campus where she majors in Biology. In her commitment to help others, she is passionate about biomedical research and will soon start a summer internship at a cancer research program. We're fortunate to have a team leader as compassionate and dedicated as Millie.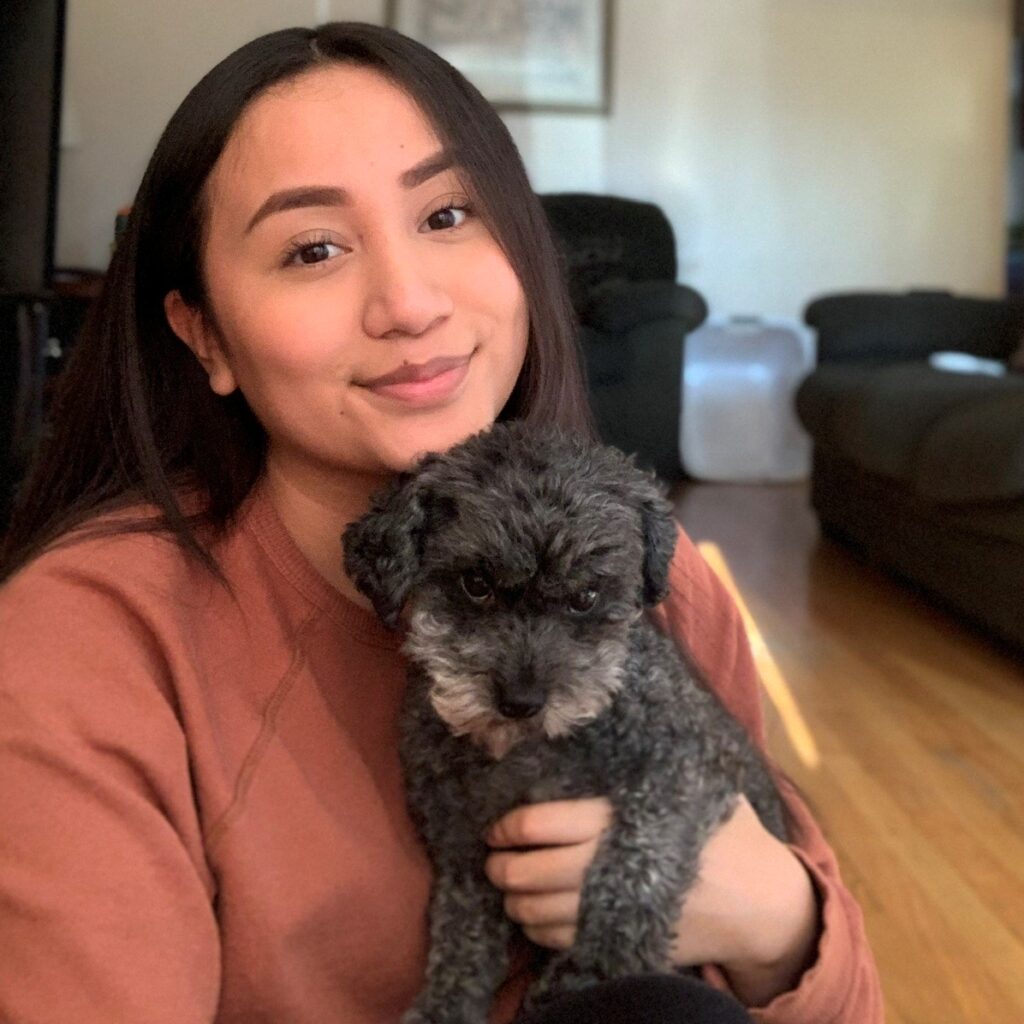 About Me – Front House Assistant Manager
My aspiration...I am currently a rising senior at Loyola University of Chicago majoring in Biology with the hopes of working in the biomedical field one day.
I stay inspired by…"Two very important things to me would be my family and my future. These two importances play into each other – everything I do is to put my family and me in a better position. They are always supportive and continuously push me to work hard and […] to reach my future goals in life."
I decided to pursue a position at Alice & Friends' because…"I was a high school senior who was seeking a job that would be flexible with my student schedule, and I had a friend who knew Loyola was one of my top choices and had worked at A&F for a couple of months and asked me to join the team. Once I had made my decision on attending Loyola I immediately applied for a job here that would make the commute between school and work simple, and they were very generous in working with a schedule that allowed me to have time to accommodate college life.
"Alice &Friends' has consistently supported my academic career, providing flexibility so I can manage my time conveniently."

Millie M.
My Experience working at Alice & Friends' Vegan.
The thing I love most about what I do is... "As someone who has worked in the restaurant industry for years now, A&F differentiates from the traditional norm. It's much more than a restaurant, but rather a supportive community whose virtues rely on creating a sustainable future. (not only humans but animals as well.) I support everything A&F has done for its community, animal shelters, and other small vegan businesses."
I can balance my work and college life because..."Not only is the restaurant conveniently nearby my campus, but A&F has served as a support system in my college journey. Whenever I must take time off to focus on my studies, or perform additional academic work on an internship to strengthen my resume, A&F has consistently supported my academic career. They provide flexibility so I can manage my time conveniently. A&F understands that my studies are top priority and have always encouraged me to reach my goals."
My advice to someone that's searching for a position in the restaurant industry…"to seek a restaurant whose values are to help others succeed. And willing to support the community they live in and work in."