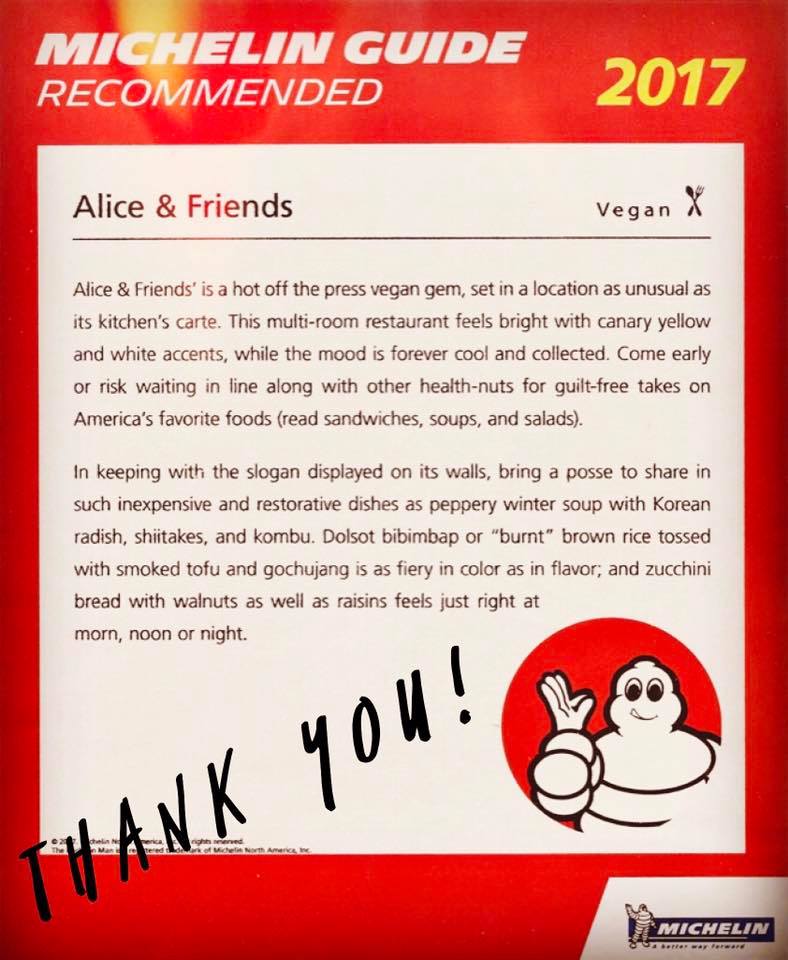 It is such an honor for Alice & Friends' vegan kitchen to be recommended by Michelin Guide!  We really love what we do and this is truly a reward for us.
About us
Alice & Friends' was founded by Alice Lee in 2001. We are steadfast in our commitment to vegan living.
Our lifestyle flows out of sincere respect for all living things and a desire to make as little impact as possible on our ecosystem.
Our goal
Our goal is to create a wonderland for vegans and those who like and want to adopt a plant based diet, to enjoy flavorful and healthy 100% vegan dishes.
We aim to make a difference to people think about being vegans. We want to make it easy for people who wants to go vegan.
We are hiring!
We are hiring both front and back house team members. Please email us your resume to aliceandfriendsvegankitchen@gmail.com.
Thank you Michelin guide! Thank you! Thank you! And love you all!