For those who have dined in with us recently, you might have already tried our kitchen's special – Vegan Satay!
We've had such positive feedback from our customers about this special appetizer that we might just keep it on our regular menu. And since many of our customers do not know what satay is, we would like to share the basics here with you.
What is Vegan Satay?
It is believed that the true birthplace of satay is Indonesia. However, satay is so popular that it is now a common street food all over Southeast Asia.
Traditional Satay is usually made with meat grilled on a skewer and served with a spicy peanuts sauce. Nonetheless, we wanted to make this recipe in-house with clean ingredients and lots of flavor.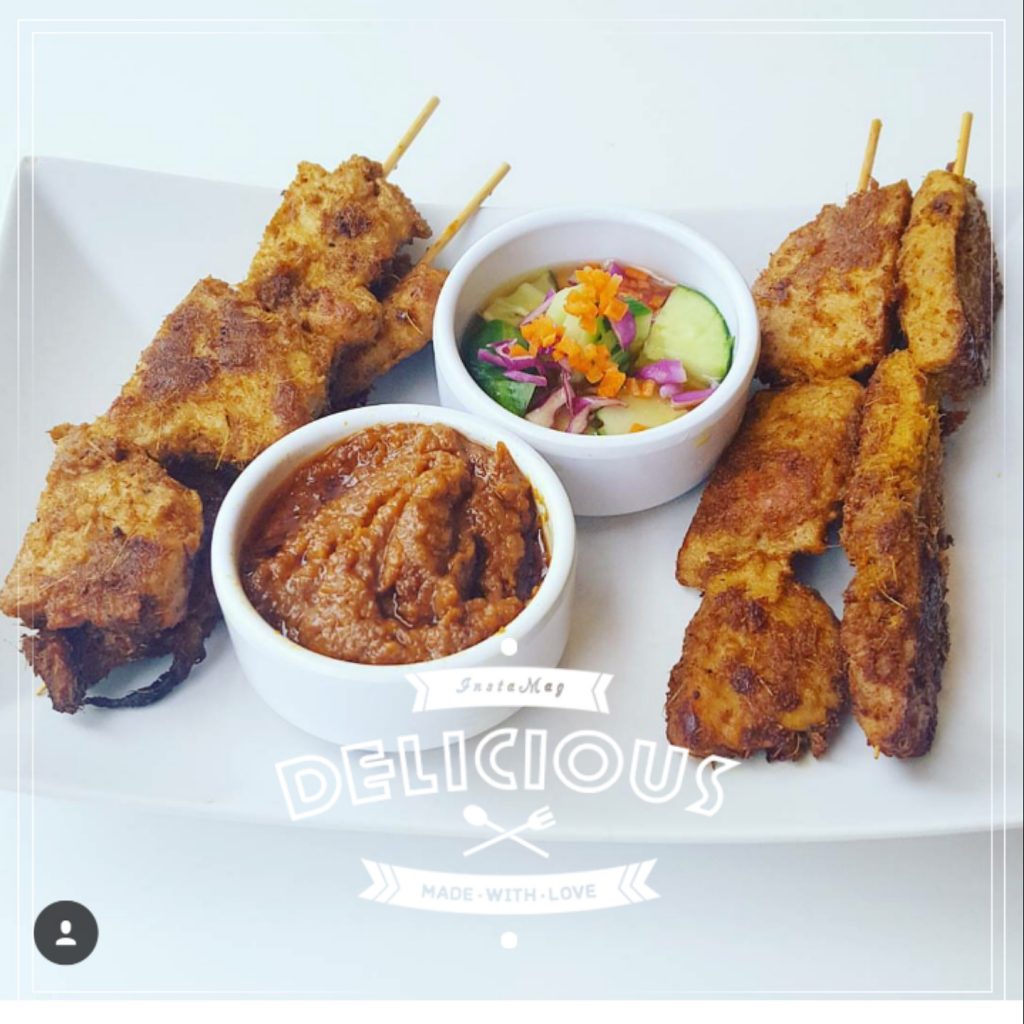 Our vegan version is made with non-GMO soybean protein, soy fiber, wheat protein, vegetable oil, sea salt, and vegetarian seasonings.
Additionally, we also use turmeric, lemon grass, curry, pepper, ginger, garlic, and scallion to marinate the protein overnight. The following day, we placed the protein on the skewers and cook them fresh.
Peanut sauce with real ingredients
The other essential ingredient of this recipe is our house-made peanut sauce. While most peanut sauce is made with peanut butter, we make our peanut sauce with real peanuts and we're sure you'll taste the difference!
Have you tried our vegan satay with peanut sauce yet? Call or visit us at Alice and Friends this week. We have been running out of these fairly quick.