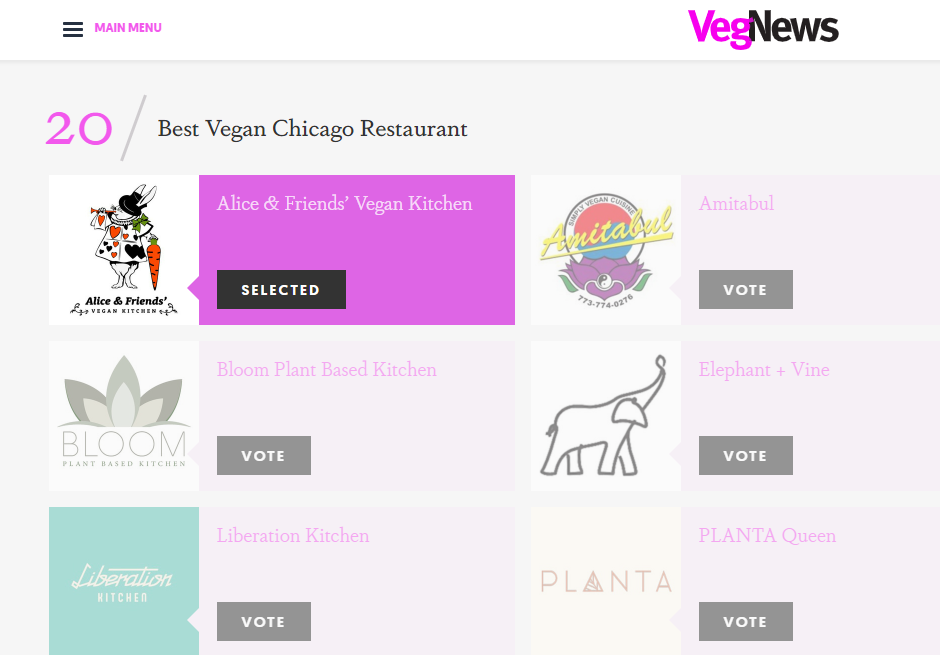 We're excited to share that we have been nominated for Best Vegan Chicago Restaurant for The 2023 VegNews Restaurant Awards. VegNews is a renowned source in the vegan world and it's an honor to share the spotlight with over 350 businesses that have similar values.
Who is VegNews?
VegNews was founded in 2000 and is the "largest vegan media brand in the world. Reaching millions of people each month across its print, digital, and social platforms, VegNews is beloved by readers and has won nearly every major award in the industry." From news to travel, and a magazine, the brand is a trustful source for all things vegan.
The VegNews Magazine is published four times a year and it includes topics on wellness trends, healthy eating, and baking. We especially look forward to reading the Holiday issue every year. It really gets us into the holiday baking mood with their innovative recipes. We always find a dish or appetizer to incorporate into our family's Thanksgiving dinner.
Additionally, their weekly digital newsletter gives access and sweet deals on vegan products. Examples of past partnerships include this limited-edition Perfect Matcha chocolate from TCHO or this seasonal and award-winning Oat & Cashew vanilla lavender milk from Elmhurst (sold-out). It always feels good to get first dibs at a discounted price!
Above all, we admire that VegNews makes an effort to involve their readers. Anyone can pitch their topic ideas to the editorial team or mail samples of their products to their L.A. office. Therefore, it's no mystery that they also created a voting process for the Restaurants Awards.
Can We Count with Your Vote for the Restaurant Awards?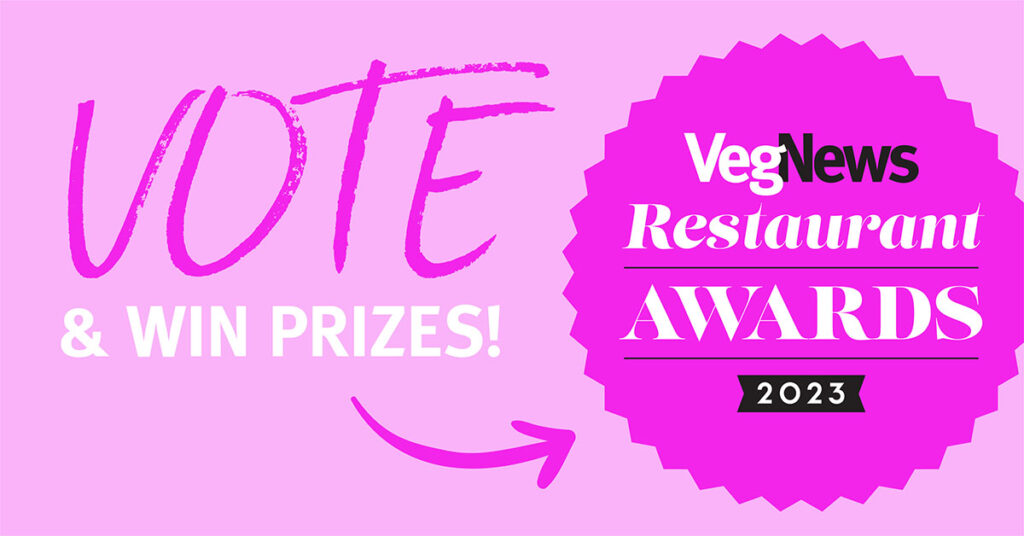 Voting for the 2023 VegNews Restaurant Awards opened over a week ago and will run until October 31st. Don't wait to submit your vote!
Simply, head to the VegNews website and find us in category #20 for Best Vegan Chicago Restaurant (we are the first on the list so we promise you won't miss it.) It's an easy process and you don't have to select a vote for every category in order to submit. As an additional perk, all voters will be entered to win vegan prizes.
We can't thank you enough for your support and willingness to participate with your valuable vote. Our team, your kindness, and creating delicious food is taking us to surprising new highs and we love every part of it.