Black Cats Rule! A dine-in benefit to dispel black cat myths.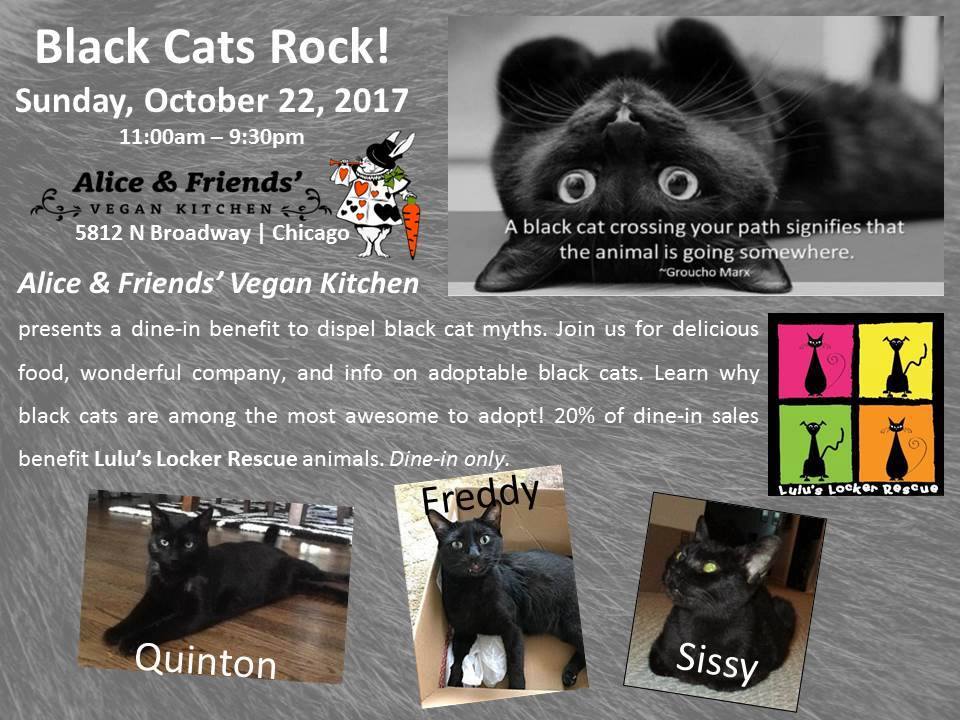 Have you heard of Lulu's Locker Rescue?
They are a non-for-profit, volunteer-lead, animal rescue organization working to bring light to the plight of black cats and dogs.
They work to protect senior and hospice animals and to dismantle misconceptions surrounding FIV cats.
Alice and Friends' is happy to collaborate with Veggie Pilot for a fundraising project!
Join us for delicious food, wonderful company, and information about the process to adopt black cats.
Learn why black cats are among the most awesome to adopt.
We will donate 20% of dine-in sales to benefit Lulu's Locker Rescue animals.
Please check out this video of Veggie Pilot –> https://youtu.be/SixVB7sstiY