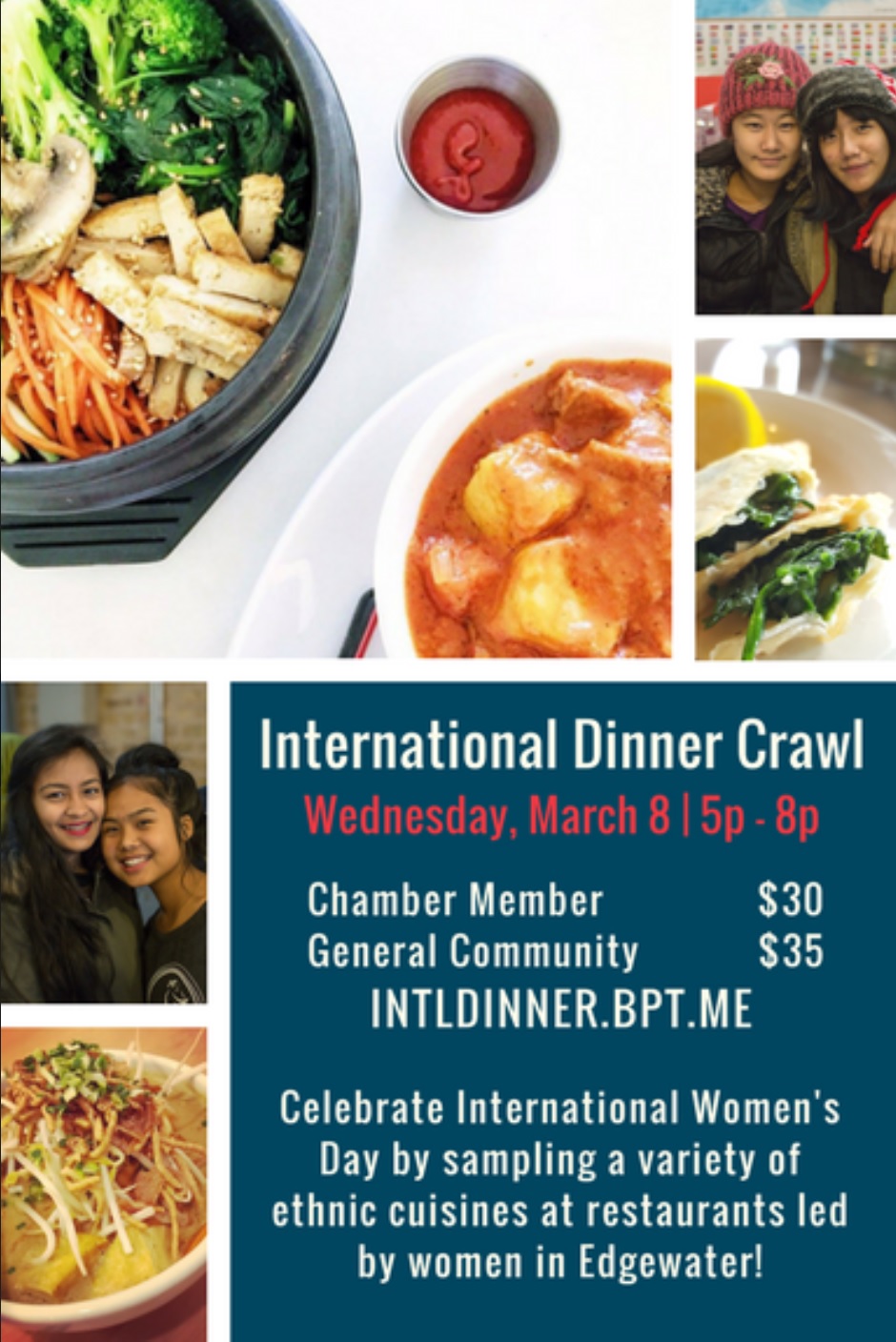 We are super excited to take part of The International Dinner Crawl event.
The Edgewater Chamber of Commerce has invited us to celebrate International Women's Day with them. We will provide samples of our signature dishes along with a variety of ethnic cuisines at restaurants led by women in Edgewater.
We are so proud to be a woman and minority-owned business!
Please come to support local women owned businesses on March 8th!
Here's more information for the tickets:
http://www.brownpapertickets.com/event/slider/2881453