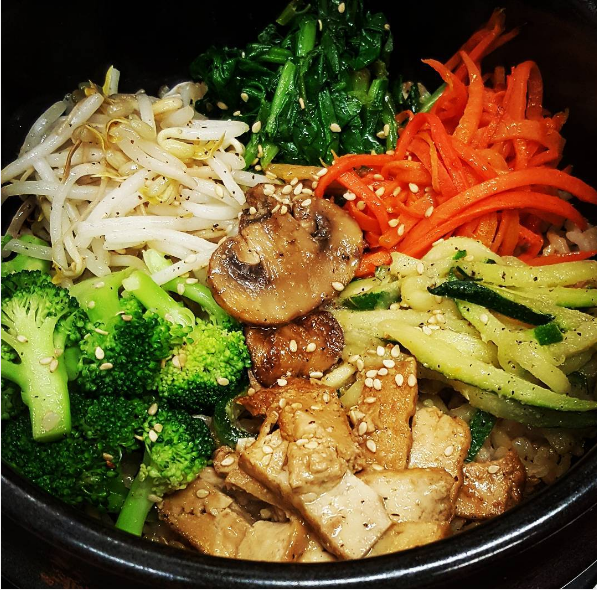 The Dol Sot BibimBop is one of our most popular dishes.
A healthy traditional Korean rice bowl with a mix of brown rice, smoked tofu, and fresh vegetables.
These are first cooked with garlic and sesame oil. Then, we topped them with your choice of sauce gochujang (a Korean chili paste) or special made soy sauce.
The veggies are freshly steamed for the right amount of time. This is why it takes a little bit longer to make this delicious Dol Sot BibimBop rice bowl but totally worth it!
Do you know the hard layer of "burnt" rice at the bottom is what makes this cute rice bowl traditional and authentic?
If you don't like the "burnt" layer at the bottom, feel free to let us know. We will be gentle with temperature when preparing this dish for you.
See you tonight!